FISH KATSU CUTLET
Fish Katsu, also known as Fish Cutlet in English is made by using minced fish with a touch of curry and other seasonings, coated with bread crumbs and lightly fried–a unique, delicately-spicy flavor that has people coming back for more.
Fish Katsu is considered an auspicious food that welcomes prosperity.
The word "katsu" also means "to win" in Japanese.
Fish Katsu is often eaten for good luck prior to school entrance examinations, during elections, and at sporting events, to name a few of the many occasions when people desire victory.
Fish Katsu comes in different shapes and sizes to suit a range of occasions.
It can simply be eaten as is. Or there are also many ways to prepare and serve Fish Katsu.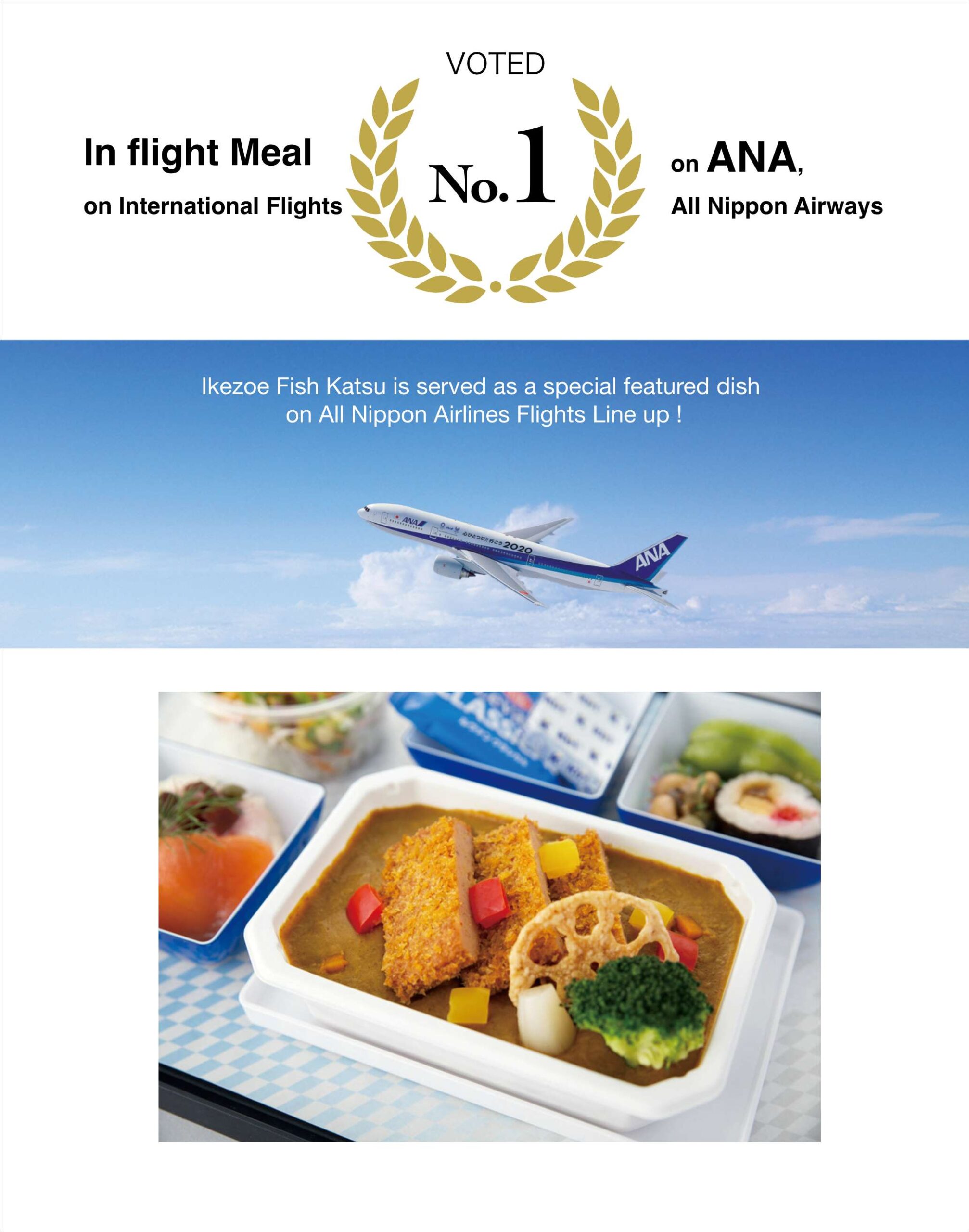 Line up
FISH KATSU
Savory, delicately-spiced flavor that has people coming back for more
MINI SQUARE KASU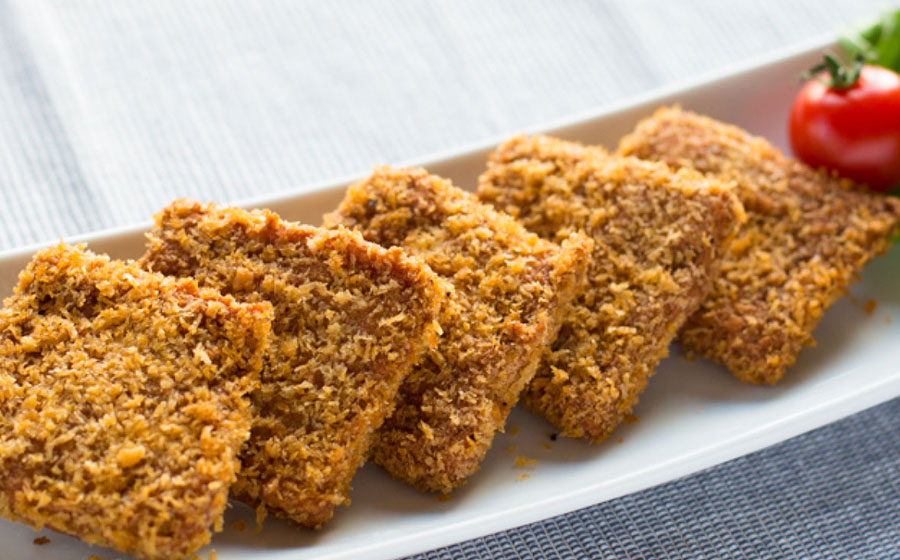 Bite-sized and easy to eat
BALL KATSU with mayonnaise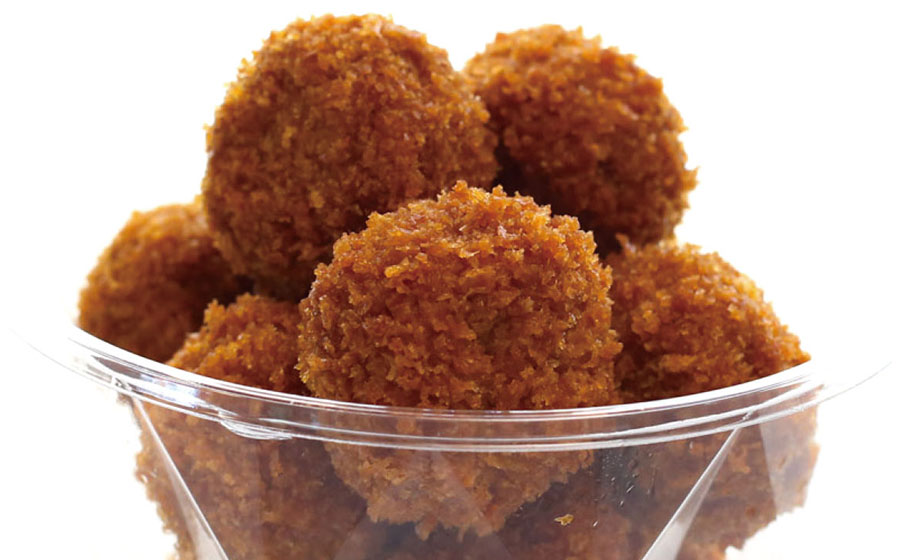 The combination of fish cutlet and mayonnaise creates the best flavor
STICK KATSU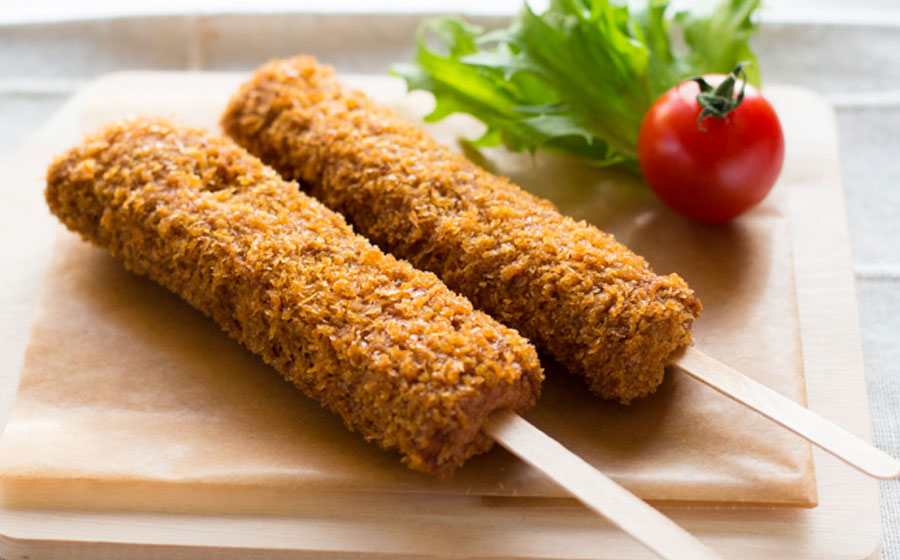 Outstanding ease of casual eating on stick
Love Katsu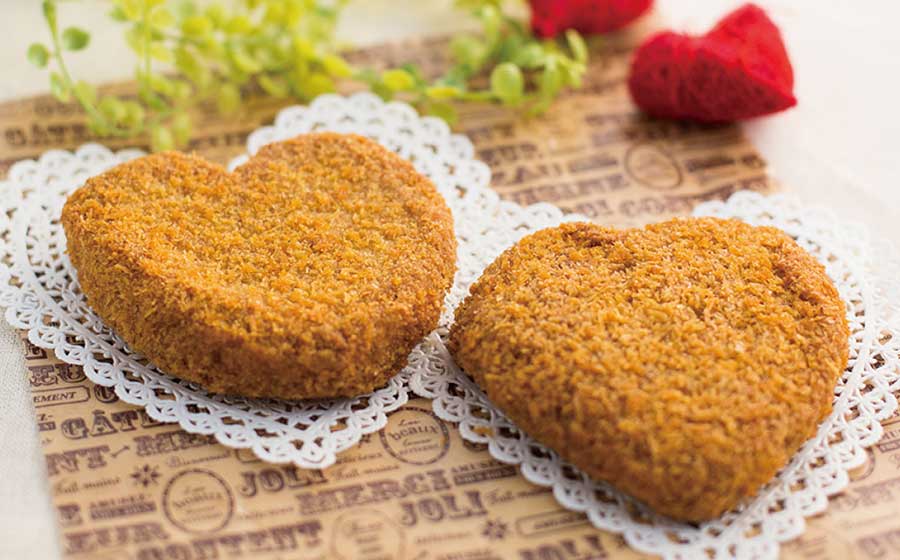 When expressing one's love, there is no better way than healthy alternative the candies
and chocolates
Recipe guide to Fish Katsu Cutlets  :
English

version
OSHIZUSHI with fish katsu

Colorful Fish Cutlet Stir Fry with Cashews

Premium fish cutlet with savory kiwi sauce

 
Recipe guide to Fish Katsu Cutlets   :
中文

version
鱼片压制寿司

腰果炒炸魚丸

 

 極品炸魚排配鹹味獼猴桃醬

Specifications
Product Characteristics
Fish Katsu is made using flavored fish paste with curry powder and other seasonings. It is coated with bread crumbs and fried in cooking oil.
Ingredients and Additives
Alaska Pollock, Starch, Salt, Sweet Wine, Pepper, Curry Powder, Fish Extract, Processed Starch, Monosodium Glutamate, Water, Water,canola oil
(Contains wheat)
Use by date
360 days after production (Frozen)